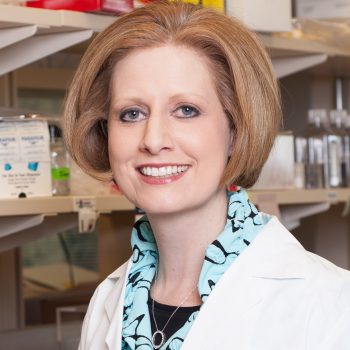 Carmella Evans-Molina, M.D., Ph.D.
J.O. Ritchey Scholar Professor of Medicine, Indiana University School of Medicine
---
Carmella Evans-Molina is the J.O. Ritchey Professor of Medicine at the Indiana University School of Medicine. She serves as Director of the Pediatric Diabetes Research Program in the Herman B Wells Center, as a Co-Director of the Indiana University Center for Diabetes and Metabolic Diseases (CDMD), and as Director of CDMD Islet and Physiology Core. Carmella is also a Staff Physician and adult Endocrinologist at the Roudebush VA Medical Center in Indianapolis, IN.
Carmella runs a basic science research program focused on the molecular and inflammatory etiologies of beta cell dysfunction in diabetes mellitus with a specific emphasis on the regulation of intracellular calcium homeostasis.  She has ongoing translational projects focused on the discovery and validation of novel serum biomarkers of early beta cell stress in clinically silent Type 1 diabetes. She is an investigator in the Type 1 Diabetes TrialNet Network, where she serves as Chair of the Long-Term Investigative Follow-Up in TrialNet (LIFT) Study.  She also serves as a Co-Executive Director of the JDRF Network for Pancreatic Organ Donors with Diabetes (nPOD) Program and as a Co-Principal Investigator of the NIH Integrated Islet Distribution Program.  Her research is funded by the US National Institutes of Health, the US Veteran's Administration, and the JDRF.  She is an editorial board member for the journals Diabetes and Endocrinology.
Carmella earned her M.D. degree from Marshall University and her Ph.D. from the University of Virginia. She completed her residency training in Internal Medicine at the Massachusetts General Hospital and subspecialty training in Endocrinology and Metabolism at UVA.