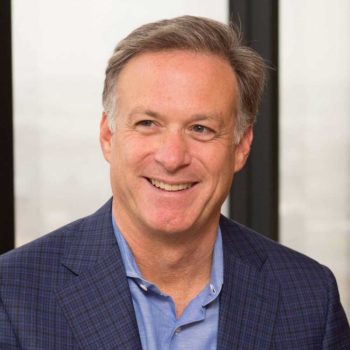 Sean Doherty (Executive Chair)
---
Sean Doherty led the design and creation of the JDRF T1D Fund and became the Fund's Executive Chair at its inception. Sean retired at the end of 2018 from his role as Managing Director of Bain Capital, LP, a private global investment firm which he joined in 2005 as the firm's first general counsel. Earlier in his career he worked at Ropes & Gray LLP and was a law clerk to a federal district judge in Boston. Prior to law school, he was a Lieutenant in the U.S. Navy, in which he served on a Middle East Force frigate from 1990-94.
Sean and his wife, Suzy, have been involved with JDRF since 2002 when their son Finn was diagnosed with T1D at the age of 2. He served on the JDRF International Board and its Executive Committee from 2016 to 2019 following more than a decade of service on the JDRF New England Chapter Board, including two years as its President.
He received a J.D. magna cum laude from Harvard Law School and a B.A. magna cum laude in Government from Harvard College. Sean is also a member of the board of trustees of Thayer Academy in Braintree, MA.