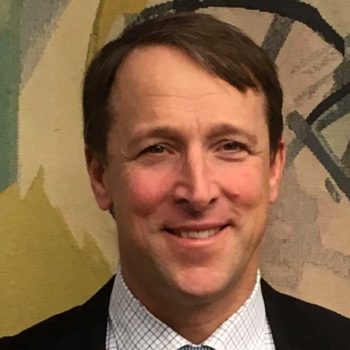 Jay Eastman
---
Jay Eastman, and his wife Katama, have been involved with JDRF since their daughter Merrill was diagnosed with T1D in 2004 at 15 months old. In addition to their work with JDRF and the T1D Fund, Jay and Katama chair the Advisory Board at the Naomi Berrie Diabetes Center at Columbia University Medical Center.
Jay is a Co-founder and Principal of EG Capital Group, a family office/private equity firm based in New York City. The firm is primarily focused on buy-outs of, and growth capital for, small and medium sized companies primarily in the consumer/retail space in North America. Previously, he was a member of the mergers and acquisitions teams at JP Morgan in New York and London. Jay also worked in real estate finance at Heitman/JMB in Chicago.
Jay has also been actively involved in the life sciences investing space in association with the Dana-Farber Cancer Institute. He has worked closely with, invested in and been an active board member of two companies born out of Dana-Farber including: OncoPep, an immunotherapy platform focused on multiple targets and C4Therpeutics, which uses a novel technology known as protein degradation to take on various cancers and other diseases.
Jay holds an M.B.A. from Columbia University and B.S. from Lake Forest College. He lives in NYC with his wife Katama and their four children.